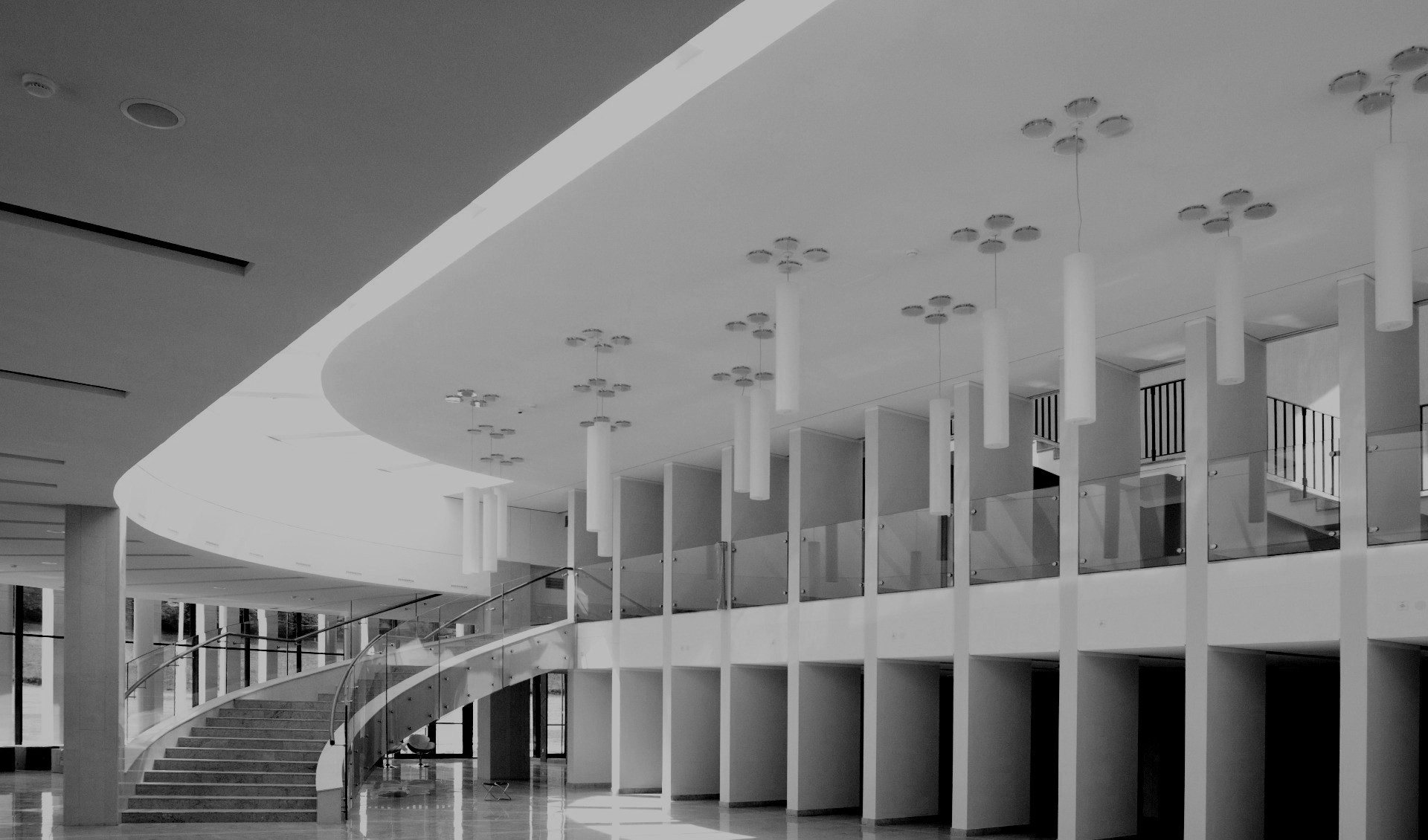 Chartered Building Surveyors RICS Chartered Architectural Technologists CIAT
RICS Registered Firm #026305 CIAT Practice #F0707
Albion Architecture & Surveying
Established in 1994
Albion Building Consultants, LONDON UK
At Albion we: Design Inspect Measure & Monitor
Commercial Building
Marylebone W1, Central London
For The Howard De Walden Estate we produced a Fire Safety set of floor plans for this commercial building.
At 70,000 sq.ft it was a major survey. The Client can now manage their fire safety systems more efficiently.
Private Villa
West Hill, Highgate
A & E Developments engaged Albion to oversee and monitor the construction of this new-build multi-million pound project.
With a waterfall and car turntable this project was special in many respects.
Private Apartments
Harrow, North West London
Albion were engaged to carry out an inspection of the new-build flats including the underground car park.
Whipps Cross, Hospital
East London
The client wanted a thermal scan survey to check for various potential defects. Our inspection detected a significant health-hazard lurking behind ducting.
PROPERTY VALUATIONS
PLEASE NOTE WE ARE NOT REGISTERED VALUERS. WE DO NOT PROVIDE VALUATIONS
Technology working with good design
BUILDING DESIGN
As members of the CIAT Chartered Practice scheme we are qualified to design and monitor new-build projects, refurbishments and conversions.
We are members of The Society for the Protection of Ancient Buildings (SPAB).
We believe in preserving our history through buildings from the past as well as modern architecture being of its time and not pastiche.
BUILDING INSPECTIONS
We inspect residential, commercial and industrial buildings. We are licensed surveyors for the RICS Home Surveys 2021 scheme.
DRONE SURVEYS: We offer an aerial drone service for rooftop aerial surveys and facade surveys (not EWS) of all types of buildings and construction sites.
EWS: Due to insurance limitations we can only inspect buildings up to 11 metres high to the top storey and they should have no visible cladding certified as flammable.
MONITORING CONSTRUCTION
We can provide a periodic monitoring service for construction projects. We also offer a Contract Administrator (CA) service for larger projects.
We require an industry-recognised contract to be in place and a builder member of a professional organisation such as FMB, Trust Mark or CIOB Chartered Builder scheme.
We can use a UAV (aerial drone) for monitoring building sites.
MEASURED SURVEY
We can produce digital floor plans of any size and type of building for: redevelopment. fire-safety, facilities management or extension and conversion. We can provide laser-scanning for complex or historical buildings such as we did on a whole block in Oxford Street, London W1.
BUILDING DEFECTS
If you have fallen out with your builder and have contractual problems we can assist. There must be an industry-recognised contract in place and a builder with suitable certification such as Trust Mark, FMB, etc. We cannot assist on cash-only projects or those without a recognised contract in place.
AERIAL DRONE SURVEYS
We recently completed 22 no property condition surveys in Central London using an aerial drone. This avoids expensive scaffolding, it is safer and quicker and saves client's time and money in managing their properties. Images up to 12MB and 4K videos are available.
LONDON based with over 25 years experience. Major clients include The Howard De Walden Estate and The Grosvenor Estate